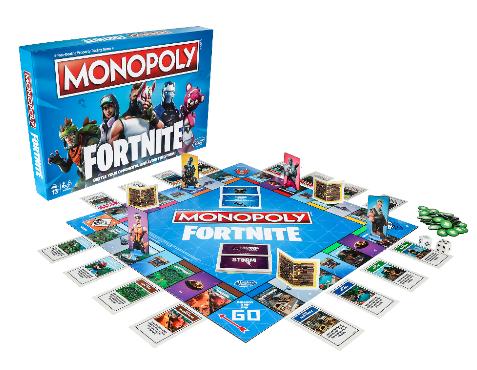 This will be a popular game to grab this year! Head over to Walmart where you can get this Monopoly: Fortnite Edition Board Game for only $15.88! (Reg. $19.99) This is a pre-order and will be released tomorrow, October 1st. This is the best price so far as most places have this game for the regular price of $19.99. Additional details include:
MONOPOLY: FORTNITE EDITION BOARD GAME: Fortnite fans, this edition of the Monopoly game is inspired by the popular Fortnite video game! It's not about what players own; it's about how long they can survive.
FOR FORTNITE FANS: In the Monopoly: Fortnite Edition board game, 2 to 7 players claim locations, battle their opponents, and avoid the Storm to survive; the last player standing wins.
FORTNITE PROPERTIES AND HEALTH POINTS: The Monopoly: Fortnite Edition board game features well-known locations as properties, and players aim to earn Health Point chips instead of Monopoly money to stay in the game.
BATTLE OPPONENTS: Use loot chest items and the action die to battle opponents in this fun board game for Monopoly fans and Fortnite fans, ages 13 and up.
CHOOSE AN OUTFIT: The game comes with 27 Fortnite outfits with pawn stands, and players can choose to play as their favorite.
Includes gameboard, 27 cardboard outfits with pawn stands, 15 Storm cards, 16 location cards, 16 loot chest cards, 8 Wall cards, 1 numbered die, 1 action die with labels, 110 Health Point chips, and game guide.
Ages 13 and up
2 to 7 players
Make sure to select in-store pickup if available near you. Otherwise, orders of $35 or more will score FREE shipping!