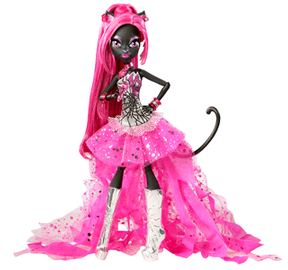 I've been waiting for this little lady to go on sale again!
Normally, this Monster High Catty Noir doll is around $25, but today you can pick it up for $14.99 at Kmart and $14.97 at Walmart. They were both in stock and ready for pick up at both of my local stores, so maybe they will be for you too.
Too bad it doesn't qualify for the free one-day shipping from Amazon.