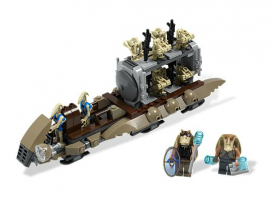 All day today Amazon is offering Lego Lightning Deals
. This means they have certain Lego toys that they make available at a discounted price. These are available while supplies last and they sell fast. Here is what will be available:
Star Wars Battle of Naboo – 11am EST
Creator Log Cabin – 12pm EST
Star Wars Freeco Speeder – 2pm EST
SpongeBob SquarePants Krusty Krab Adventures – 3pm EST
Star Wars TriFighter Driod – 5pm EST
Star Wars Ewok Attack – 6pm EST
Keep am eye on these deals here.  Bookmark the page and come back to it when the time of the deal you want draws near.
Thanks Surviving the Stores!