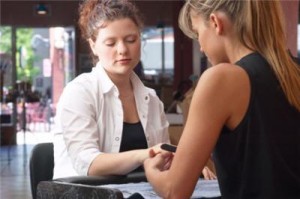 A couple of weeks ago I asked Fans of CSwM on Facebook what they wanted for Mother's Day.  The majority of you said that you would love a Mani-Pedi.  It is time for sandals and it would come in handy to get one.
While I can't help each one of my readers get a mani-pedi.  I can help some of you.  As a sign of appreciation for your readership and to celebrate this day, five Common Sense with Money readers will win $60 in cash to pay for your mani-pedi or any other way you would like to treat yourself.
To enter this giveaway:
Just leave me a comment telling me:  if you win, will you would be getting a mani-pedi? or which other way will you be spending this prize on yourself?
If you are reading this entry on your RSS reader or email newsletter make sure to CLICK HERE to enter this giveaway. Emailing me is not a valid way to enter this giveaway. This giveaway is open to residents of the US 18 years and older. This giveaway ends 5/10/11 at 3PM EST