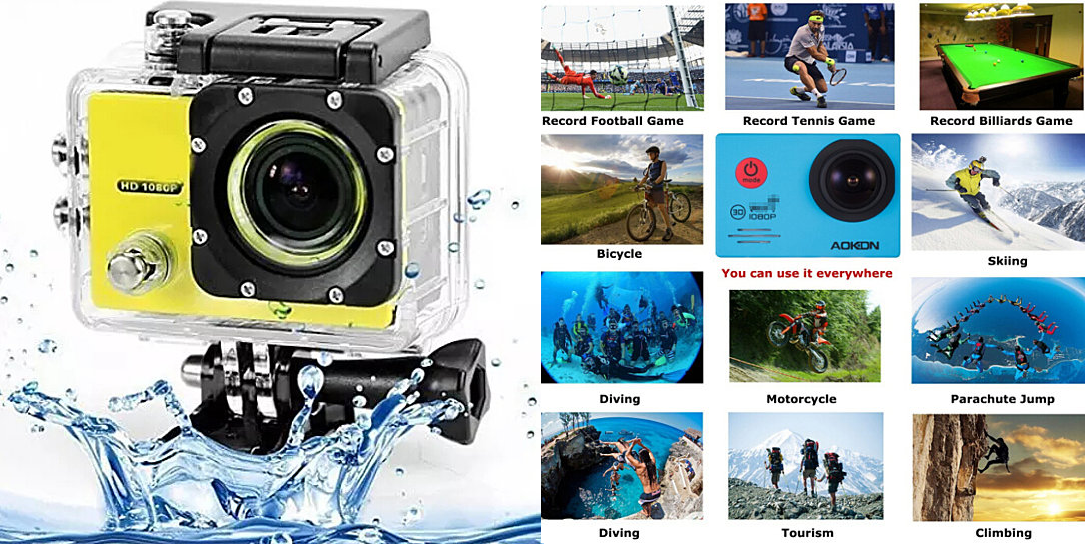 Sweet! Here's a nice deal on an action sports camera! The Multifunction All PRO HD 1080P Action Sports Camera with Waterproof Accessory Pack is as low as $26.90 on OpenSky.com right now, depending on the color you choose! That's a savings of 71% – 73%!
This camera has a ton of options and accessories. The jitter-free, 12MP HD wide-angle lens is just thing to capture fast-paced action wherever you go: attach it to your arm, safety helmet, bike, or car. Take pictures or capture video up to 30ft under water!
New to OpenSky.com? With over 20 million US shoppers, OpenSky.com is one of the fastest-growing online marketplaces, and hosts daily flash sales with HUGE savings! There are 1000's of unique high quality products from different merchants and customers can discover, buy and share unique items made by extraordinary small businesses from around the world. You'll also get free Shipping on 1000's of products and world-class customer support!