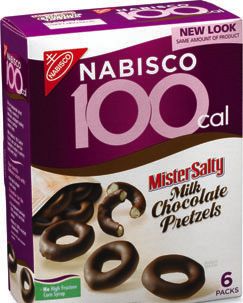 Good news!! The Nabisco 100 Calorie packs catalina that's running at Meijer and Safeway Stores is also running at Pick N Save (Rainbow and Copps) and Stop and Shop Stores.  I am not sure what the price on these is at Copps/Pick N Save but the regular price seems to be around $2.50.  This is how I paid 50 cents per box at Stop & Shop:
Bought 4 Boxes of Nabisco 100 Calorie packs $2.49
Used two buy one get one free coupons
Paid $4.98 out of pocket and got back one catalina coupon for $3 off my next order
Actually I bought one box of yogurt covered pretzels and those were only $2.19.  This catalina is  running through 5/16, so if you are interested make sure to take advantage of it before then.