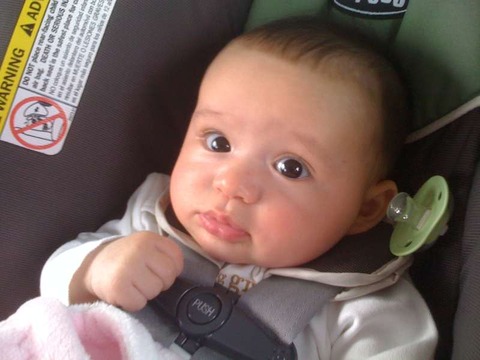 I just spent the better part of the afternoon making my way from Milwaukee Airport to attend Blissdom.  Look who came with me down to Nashville: my little baby girl Tali.  Yeah!  first airplane ride for  her and first one for me with an infant.  I need some FREE tylenol, that's all I am going to say.
I am very excited about this weekend as there are a TON of frugal bloggers down here.  So I look forward to seeing some old friends and make some new friends as well.  I intend to keep business as usual around here and if you would like to keep up with me you are welcome to follow me on Twitter and be my friend on Facebook.  I will keep updating my status there with what's going on down here.  You can also follow my Whrrl Story.
Now that I am down here all I can think of is having some killer ribs for dinner, yum!