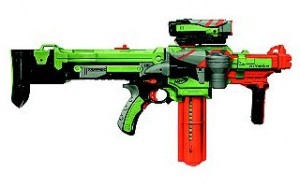 f you were looking for this Nerf Vortrex Nitron here is the cheapest price you will probably find it.  Kmart has it right now for $25.89. Use code k5ptoys to get 5% off toys making your total $24.60.
Save on shipping by picking it up in store.  Otherwise shipping adds $8.
Amazon has it
for $39. BUT Target will have it for $29.99 on Black Friday.