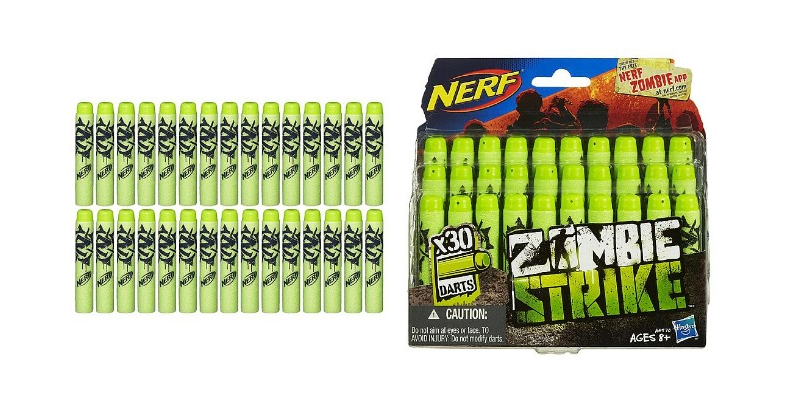 KmKmart art has some nice markdowns on Nerf Zombie toys right now! If Nerf guns are a staple in your house, definitely check out this sale!
If your Nerf darts are lost forever, you can pick up a Nerf Zombie Strike Dart Refill Pack for only $6.50 right now, down from $11.99! This pack includes 30 Zombie Strike darts that can be used with Nerf guns like the Crossfire Bow, Sidestrike blaster, and N-Strike blasters.
Get free shipping on your $30 order, or pick up your order at your store for free. Shop Your Way Reward members can also earn points on most purchases as well, or use previously earned points to pay for these!