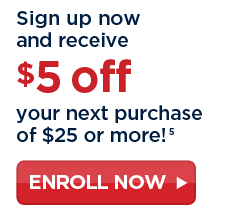 Have you signed up for the new Rite aid Wellness + program?  Right now if you sign up for Rite Aid's Wellness + program you can print a coupon for $5 off your $25 or more purchase at Rite Aid.  In addition to that Wellness + members enjoy 10% off rite Aid brand products and up to 20% off non prescription purchases.  On top of that that every week you get emailed additional in-store coupons to make your Rite Aid deals even better.
Plus remember the Huggies deal I blogged about last week?  It seems Rite aid will have offers like that to all Wellness + members starting on June 6th. i expect a press release on that soon.  So go ahead and be sign up for the benefits this program offers now.
Thanks Moms Need to Know!