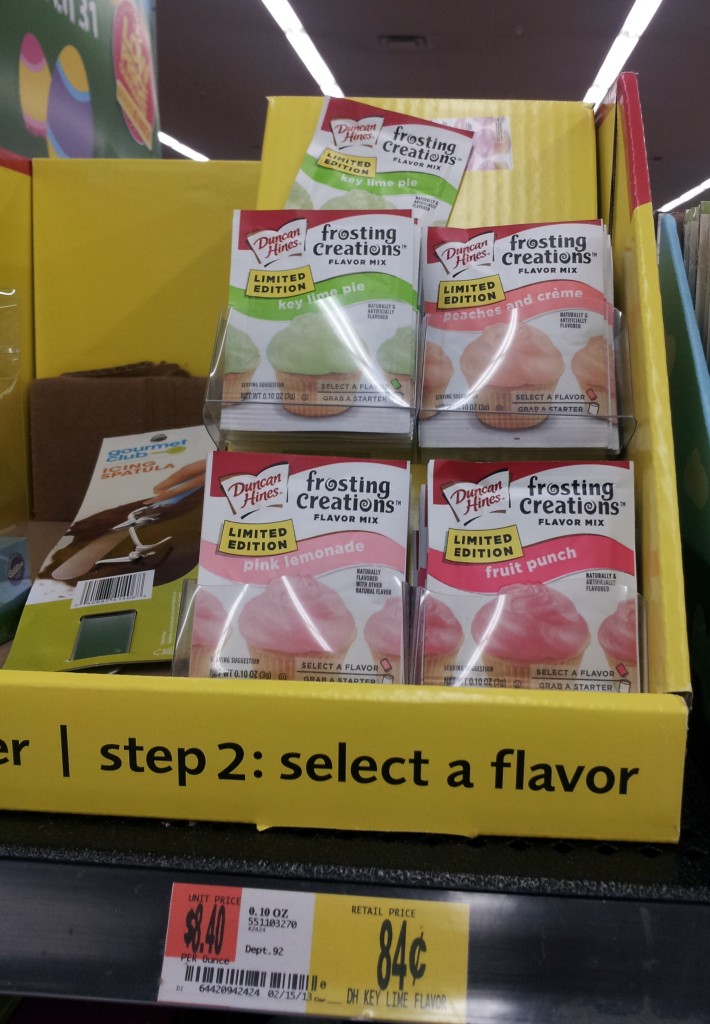 There is  a new $0.35/1 Duncan Hines coupon that is valid on ANY product.  That will make for some nice deals on many different products.   Many retailers have Frosting, Creations Flavor Mixes, Brownies, Muffins or Cake mixes for a $1 or less so you'll grab a great deal pretty much anywhere.  This coupon also makes for a great doubler where you can grab something for close to free!
Walmart and Target Scenarios:
Duncan Hines Frosting Creations Flavor Mix – $0.84
Use $0.35/1 Duncan Hines coupon
Pay $0.49 after coupon
Various Cake Mixes – $1.24 – $1.38
Use $0.35/1 Duncan Hines coupon
Pay as low as $0.89 after coupon
Pricing and availability may vary by region.  Check out the other Target deals and Walmart deals here.
Be sure to check your local dollar stores for brownie, muffin or cake mixes for cheap.  If you're a Kroger (or affiliate store) shopper and live in a location where they still double coupons (many locations still do) check out these hot deals you can grab this week!