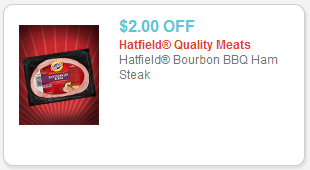 Make sure you print this nice high value coupon for $2/1 Hatfield Bourbon BBQ Ham Steak under NJ zip code 07738! These often go on sale at many stores for $2.00 to $2.50, making them super cheap or even FREE after coupon!
If you don't see the coupon right away, log into your Coupons.com account and change your location to NJ zip code 07738. Then, come back here and click on the coupon link to bring the pre-clipped coupon the the front.
Going shopping? Check out all of the recent coupon deals we've found!