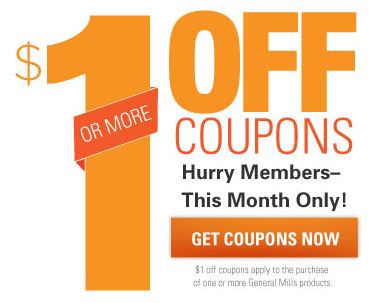 Wow! If you saw your email this morning you know there are several new high value printable coupons available to print!  Login or sign up on the Betty Crocker website and you'll get access to over 99 coupons like  these:
$1/1 Peanut Butter Toast Crunch Cereal
$1/1 Honey Nut Cheerios Medley Crunch Cereal
Plus many many more!  Normally we see $1 off 2 so these are a great coupons. 
You can also visit the Pillsbury website and get access to over 92 high value coupons as well.  Be sure to print your favorites twice!