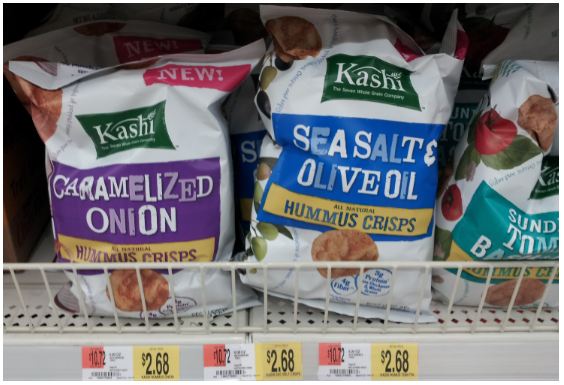 I haven't tried these Kashi Hummus crisps but as a huge fan of hummus I am going to be giving them a try.  There is a new $1/1 Kashi Hummus crisps printable coupon available right now.  If you don't see the coupon under your zipcode 06607.
Buy (1) bag of Kashi Hummus Crisps 4 oz – $2.68
Use  $1/1 Kashi Hummus Crisps printable coupon (Zip 06607)
Pay $1.68 after coupon
Where's my coupon? If at first you don't see your zip code specific coupon follow these steps to get it:
(1) Click HERE and in the upper right hand corner there will be a SIGN IN link
(2) Log into your account with email and password
(3) Once you're logged into your account, click on "Your Profile"
(4) Change your zip code to desired zip and click on submit changes (leave the rest blank)
(5) Then come back to the coupon link provided to see your coupon
Pricing and availability may vary by region.  Check out other Walmart deals here.
Thanks Growing Up Natural!