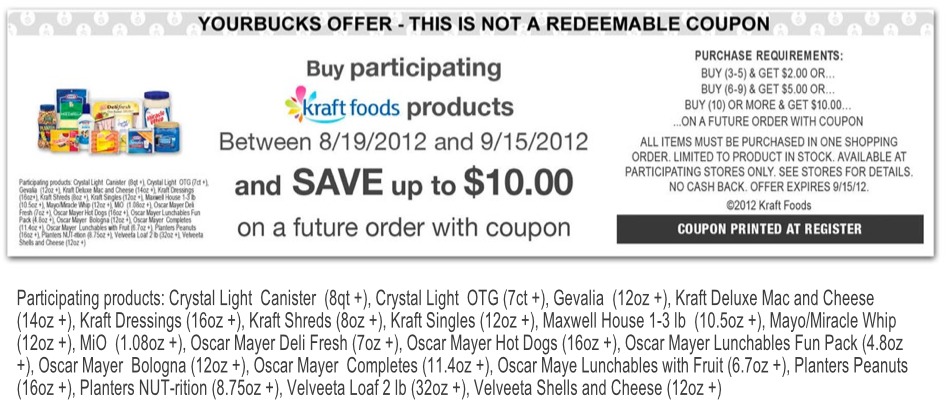 Good news for all you still wanting to get more Kraft Catalina deals but you ran out of coupons.  The Target coupon site is offering several Manufacturer Coupons that will help you get those great deals at Kroger & affiliates, Walgreens and other stores.  Even though they are printed from the Target site they are actually manufacturer coupons with no mention of Target on them and can be used anywhere.  Here are coupons you'll want to print:
$1/2 Kraft Singles (8-16 oz)
$1/2 Velveeta® Loaf (1-2 lbs)
$1/2 MiO Liquid Water Enhancer 
$1/2 Crystal Light Drink Mixes
$1/2 Velveeta® Shells & Cheese Dinner 
$1/2 Planters NUT•rition Products
$1/2 Gevalia Coffee 12 oz
The Kraft Catalina is valid through 9/15/12 so get to the stores soon! 
If you're a Kroger Shopper check out the awesome deals Kroger Krazy has outlined to combine the mega sale with the Kraft Catalina to get it all free.
Thanks Totally Target