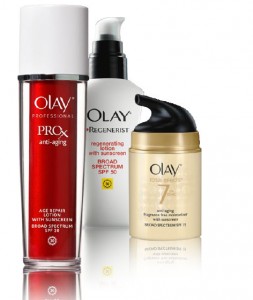 There is a new Olay Skincare Rebate offer available.  I mention it because these rebate forms are not always available for the entire duration of the offer so either print the form or save a copy to your computer just in case.  Here are the highlights:
Buy $30.00 worth of Olay Products from 7/1/12 to 8/31/12 and receive $10.00 check via mail.
Mail this completed certificate
Original dated sales receipt(s) with item(s)and purchase price(s) circled
Write in UPC codes in spaces provided on the offer form
In a stamped envelope to:
7/1/12 Olay $10 Rebate Offer 192-357
P.O. Box 4084
South Bend, IN 46634-4084
Please allow 6-8 weeks for delivery.