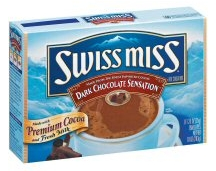 Use zip 77477 to find this $1/3 Swiss Miss Hot Cocoa printable coupon.  This is a great time to find these on sale for just $1 per box, so this would make for a nicer discount.
UPDATE: It looks like you don't need to change zipcodes for this one.
To change zipcodes easily and quickly, go to this link first, and on the left type in zip code 77477. Then click on the orange arrow and head back to this link to go directly to this coupon.