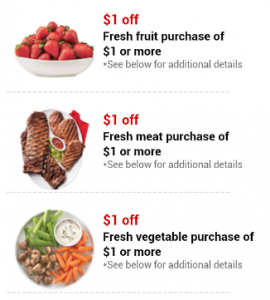 Heads Up Target shoppers!  There are new Target Mobile coupons available when you text PASTA to 827438.  These coupons expire 11/27.
$1 off 38 ct+ Glad Trash Bags
$1.50 off 25 oz+ Stouffers Multi-Serve Frozen Meal
$1 off 4 lb+ Iams dry cat or dog food
$2 off 2 Olay Body Wash 15.2 oz+
$5 off Swiffer Steam Mop Starter Kit
$1 off Tide Laundry detergent
$1.50 off 2 Glade Air Fresheners
75¢ off 2 Ziploc food storage items (containers or bags)
$1 off Fresh Fruit of $1 or more
$1 off Fresh Meat of $1 or more
$1 off fresh vegetables of $1 or more
$1 off 2 Multipack Market Pantry lunchbox items (fruit snacks or granola bars)
$1 off Tyson Anytizers frozen chicken item
25¢ off Knorr Side Dish
25¢ 16oz + Wish Bone Salad Dressing
$1 off 64 oz Market Pantry Ready to Serve Juice
Make sure you check your Target Cartwheel account for a chance to stack offers!  Take a look at other Target deals here.