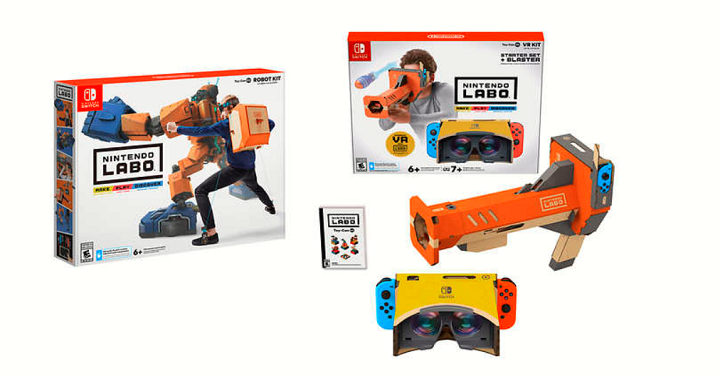 Score!! Right now at Costco, you can get this Nintendo LABO Robot 02 and VR 04 Kit Bundle for Just $26.99! Discover how your creations work with the Nintendo Switch technology by peeking inside them and watching handy tutorials. It's all part of the software included with every kit!
Get tips, ideas, and insight
You can also find fun gameplay tips, new project ideas, decorating tutorials, and more.
Learn about each Toy-Con creation
Get the inside scoop on everything you build, from the basics to the in-depth concepts behind the creations.
Toy-Con 02 Robot Kit
Build a backpack and visor that let you control a huge on-screen robot. Then smash buildings, fly, transform into a tank, and much more!
Toy-Con 02 VR Kit
DIY fun, pass-and-play multiplayer, and family-friendly play with simple, shareable VR gaming. Includes a programming tool you can use to create your own VR games and experiences!