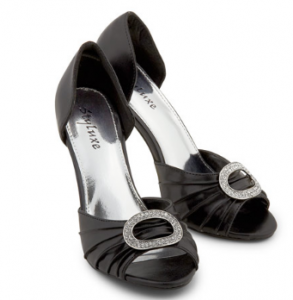 There are a couple of good deals available on No More Rack today.  First, you can get the pumps pictured above for $19.  But you can get $10 off your order or more by doing the following:
Simply logon or sign up for a No More Rack account. If you are a new sign up you will get a code at sign up (P1070 or P1070) to help you get $10 off your purchase of $20 or more. You add this code under Redeem a Gift card.
Another sale available is for $12 for a set of OP tee and jeans for boys and they have big boy sizes available, all the way through 18. You could buy two for $24. Get two for $14 after code and shipping is $2 per item. That is SUPER cheap for two pairs of jeans and two tees for big boy sizes.