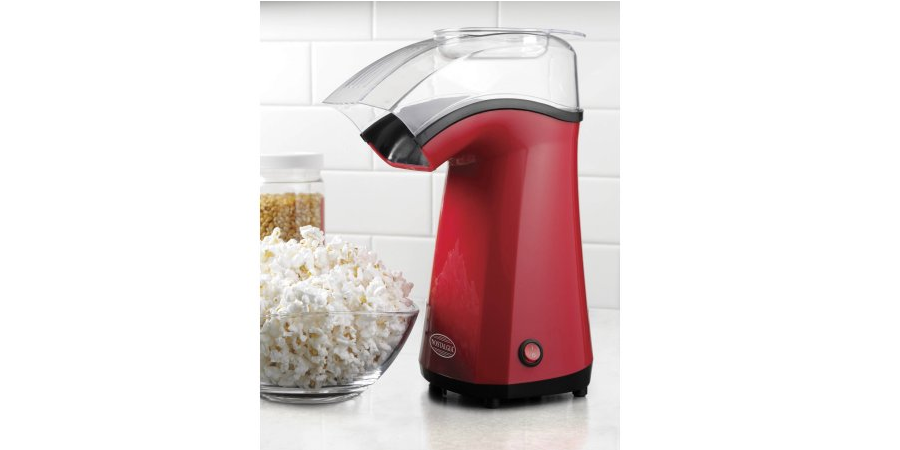 Hot popcorn is a must for movie night! Air popped popcorn is so yummy, and I love that I can control the amount of butter and salt on it. Plus, the kids think it's a riot to pop popcorn with the air popper, so… Yeah, we eat a lot of popcorn.
If you're looking for an air popper, head over to WalMart. The Nostalgia 16-Cup Air-Pop Popcorn Maker is only $9.97 right now, down from $29.99!
Pops up to 16-cups of popcorn per batch
Healthy, oil-free popping
Includes measuring cap to ensure amount of kernels used
Unique popping chamber design creates swirling airflow that results in fewer unpopped kernels
Cord wrap in bottom of unit
Convenient countertop size
This can also be picked up at your local store for free if you don't want to spend the $50 to get free shipping.