Did you ever buy something and think to yourself – "boy I got a good deal on this!" only to find a smokin' deal a couple of days or weeks later? Well, that's me now…
A few weeks ago, I purchased a Stanley 25 foot LeverLock tape measure for $8 at Walmart, identical to this one: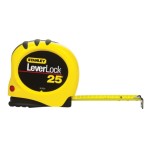 I just thought I was the super saver Queen, because it came with a free utility knife, which I also needed. The utility knife was similar to – but not quite as nice as – this one: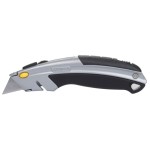 By now, I'm sure you see where I'm going with this. I am now kicking myself, because these tools are now only $1.99 a piece from Ace Hardware after a $5 mail-in rebate. Can't win 'em all, I guess.
The good news, though, is that i need just a few more tools for my collection, and there are a few more that are only $1.99 after this rebate. Here's the whole list for you:
Oh, and I can't forget about the screwdriver set I posted about earlier that got me into this whole mess!