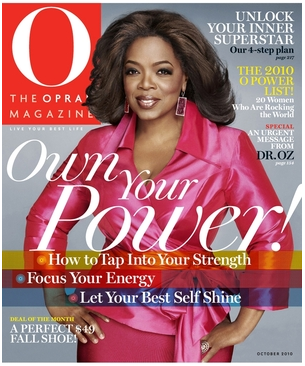 Ideeli is offering a special sale on items that have been showcased on O, The Oprah Magazine.  One of the items included in the sale is a one year subscription to O Magazine for only $12.  I believe the cheapest I have seen for this magazine is $14 a couple of months back.  I once got free five issues of this magazine and it's a very nice magazine to read.  It's like the show + more but in print.  If you are already a  subscriber I believe you can take advantage of this offer.  What I would do is after you get one issue, you can call customer service and ask them to consolidate subscriptions so you get extended time.
To see this offer, once on the Ideeli website,  click on the purple "The O Shop" tab to find it.  First issue arrives in 4-6.
Is anyone here a subscriber to this mag?  Would love to hear what you think of it.