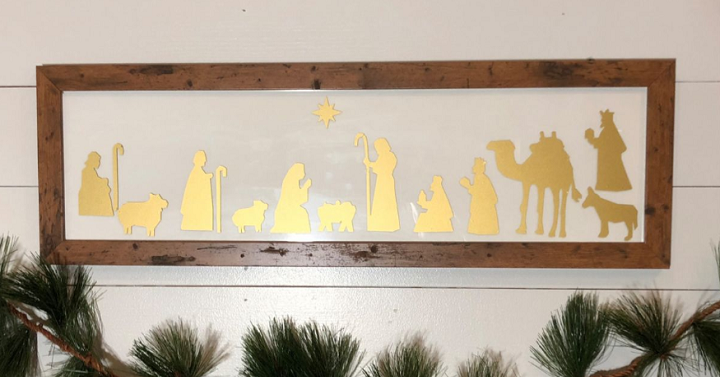 I love this! Right now on Jane, you can get these Oh Holy Night Vinyl Stickers for Only $6.99! (Reg. $17). Handmade with home décor vinyl, it can be put just about anywhere. Ideas might be putting it on an old piece of wood, wooden blocks, glass bricks, in a window, along the edge of a mirror, above a door or simply just on the wall. Lots of fun versatility to make it your own special decoration! A fun craft for a girls night out too!
NEW this year!!! Static Cling- Now your little ones can peel off and rearrange their own nativity as many times as they want. Works on glass doors, windows, mirrors, smooth refrigerators, and more!! They come the same size as the regular vinyl set in white only. Can be colored with magic markers (such as sharpies) for a fun DIY feel.
Set includes: *15 nativity pieces *Sizes range 1.5" up to a little over 5" *Pieces will come individually that will need to be hand peeled and placed. They will NOT come with clear transfer tape on top. This way you can use, create and personalize as you wish.