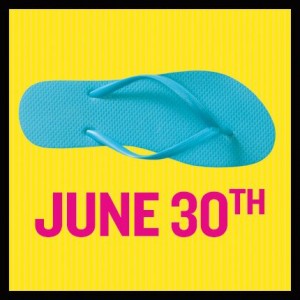 Set your reminders! Old Navy is once again hosting their $1 Flip Flop sale on June 30th!  You can buy up to 5 pairs of flip flops for just a $1 each!
For all of us Gap/Old Navy Credit Card holders we can attend the pre-sale on June 23rd and get the same deal a bit early!
Thanks For the Mommas!