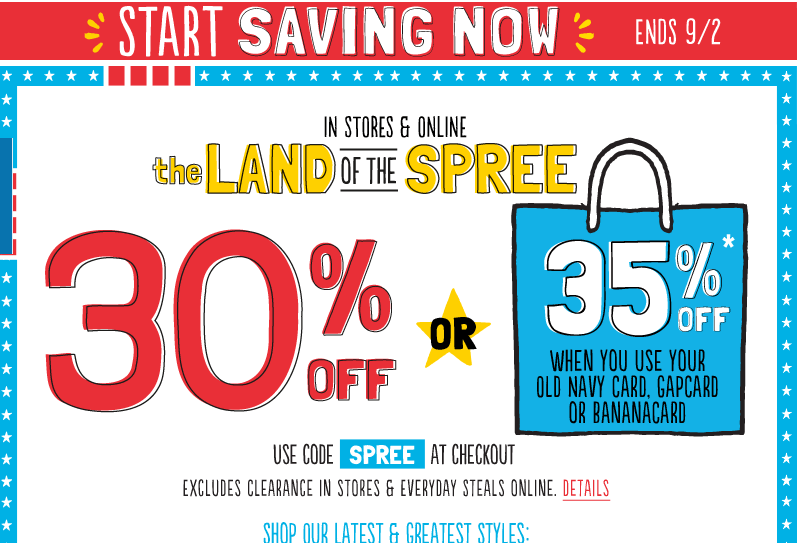 Going Shopping?  Take advantage of this limted time 30 to 35% off your purchase at OldNavy  or if you prefer online shopping use promo code SPREE at checkout.  Some exclusions apply.  This is an In-store AND Online deal.  In order to get the full 35% off you'll need to use your Old Navy Card, GapCard or BananaCard.  Valid through 9/2.
Here are other retail offers available:
You can find more store coupons at Your Retail Helper!