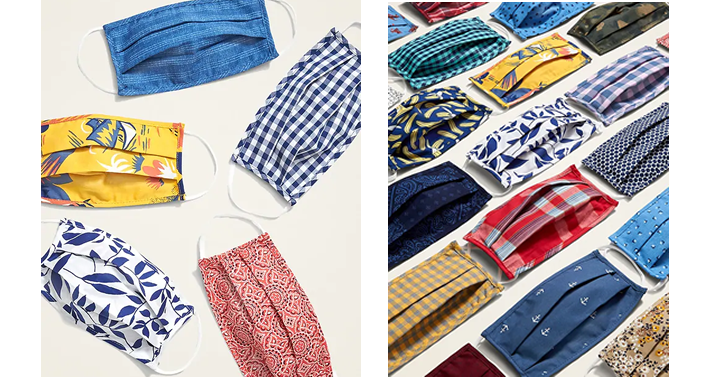 Pack includes 5 reusable, personal-use, non-medical-grade cloth face masks for adults, in assorted colors, prints and patterns. Designed per CDC recommendations on non-medical-grade masks. 3-ply, woven, 100% cotton poplin. Adult and child sizes. Order yours now for delivery around June 7th!
Get on over to Old Navy and get the 5-Pack of Triple-Layer Cloth Face Masks – Just $12.50!
You get free shipping on $50 orders too!