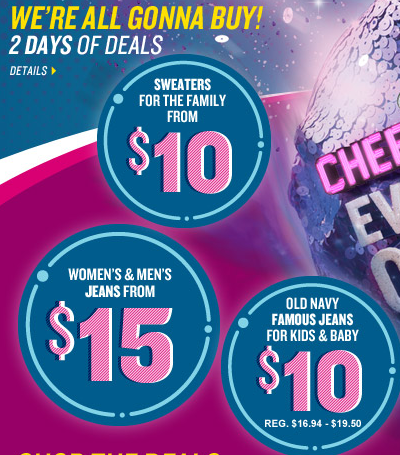 Who needs to brave the store when there are so many Black Friday deals online?  The Old Navy Black Friday deals are available for your shopping pleasure online.  These are some of the offers available:
Jeans for Men and Women from $15
Jeans for Kids $10
Children's Fleece items from $6
50% off outerwear
Shipping is free on orders of $50 or more.