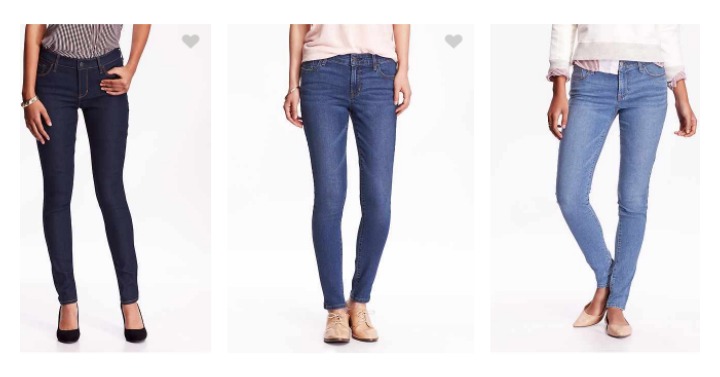 Through tomorrow, October 2nd, Old Navy has women's jeans for only $12 each! (Reg. $26)  Girls Jeans are only $10 each! (Reg. $19.94)  This is a great time to grab a few pair of jeans.  Also, use coupon code ENJOY to take 30% off your purchase or 35% off your $75 or more.  This doesn't work on the Hot Deals which the jeans are part of, but almost anything else you can use this coupon code on.
If you are shopping in-stores you can use coupon code SAVE to take $10 off your $50 or more purchase.  This is valid today, Oct. 1st only.
**shipping is FREE with any $50 or more purchase.