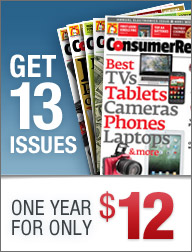 This offer is not available anymore.
You can get a one year subscription to Consumer reports for just $12 at the moment.  This offer is directly from the Consumer Reports website and it also includes 13 issues including the April Auto Issue and Annual Buying Guide for only $12.00.
This is an auto-renewal offer so keep an eye out in a few months when you get a renewal notice to let them know if you want to keep being s subscriber or not.