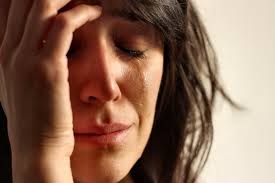 Mental health is not something to be taken lightly. Recent statistics have shown that almost 20% of the population suffers from mental health issues each year. Unfortunately, not all of those individuals receive the help they need.
Stigma is one of the biggest reasons that people don't seek mental health care. The high cost of mental health care, though, also has something to do with it. The cost of mental health care is just not in everyone's budget.
Living on a tight budget doesn't always mean that you need to forego necessary mental health care. Getting the care you need can mean the difference between a happy productive life or just existing.
Here are some options for individuals who can't afford mental health care.
1. Health Insurance
The first place to start looking if you can't afford mental health care is your current health insurance provider. Most health insurance plans offer some type of coverage for mental health care. Read through your plan or call your insurance company for more details.
2. Employer
Some employers offer discreet mental health care services to their employers. This is particularly true for so-called high burnout professions like social work. Speak with your company's personnel officer or a manger to find out whether your employer offers affordable or free mental health care.
3. Universities
Graduate students in the mental health care field may be able and willing to help you as well. Some universities offer affordable mental health care to local residents to give graduate students experience. You may find that your local university offers counseling or group therapy sessions.
4. Teaching Hospitals
If you're lucky enough to have a teaching hospital in your area, you may be able to get reduced cost mental health care through programs there. These hospitals often offer free or reduced care to local residents.
5. Community Health Centers
A community health center should be able to point you in the right direction if you can't afford mental health care. They may even offer free or reduced cost services.
6. School Counselors
If it's a child in need, don't discount the child's school. Nearly all schools have licensed counselors or therapists on staff.
7. Online Forums
If mental health problems aren't severe, online forums can be quite helpful. Most are free, and they give individuals an outlet and a chance to talk through their problems with peers in the same situation.
8. Support Groups
Local support groups can be a good fit for some individuals who can't afford mental health care. Most areas have free or affordable support groups for a variety of mental health issues, including depression, grief, and addiction.
9. Traditional Hospitals and Mental Health Professionals
If you don't have insurance and can't afford mental health care, don't discount local hospitals and mental health professionals. Many mental health professionals do offer services based on a sliding fee scale. This means that the amount you pay for care is determined by your income.