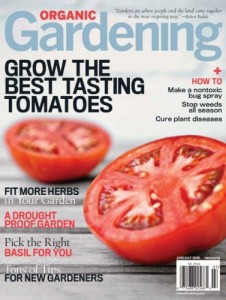 You can get a one year subscription to Organic Gardening Magazine for $4.50 right now. This includes six issues of this magazine. Just use the code KRAZY at checkout.
About Organic Gardening Magazine
Since 1942, Organic Gardening has been delivering well-researched, practical and timely information and useful products and services. As the essential resource for any gardener, it provides current and authoritative information, with a focus on making the process of gardening fun and easy.
This offer ends tonight, so get it while you can!