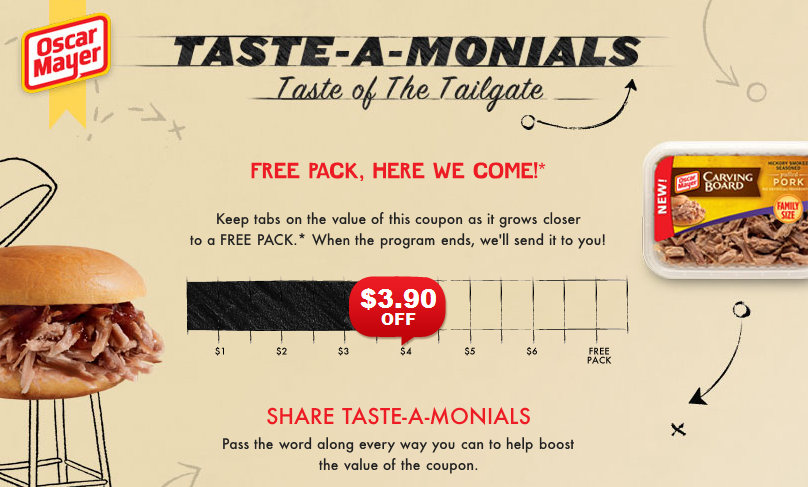 Help us get a FREE product coupon for Oscar Mayer Carving Board Pulled Pork.  The more taste-a-monials submitted the higher the coupon gets progressing All the way to FREE! 
There is a $1/1 coupon available to get your started but to get a second one simply submit your taste-a-monial and then share with your friends to get the value of this Oscar Mayer Carving Board coupon to progress all the way up to FREE!
The value has steadily progressed so if you see it go free let us all know!