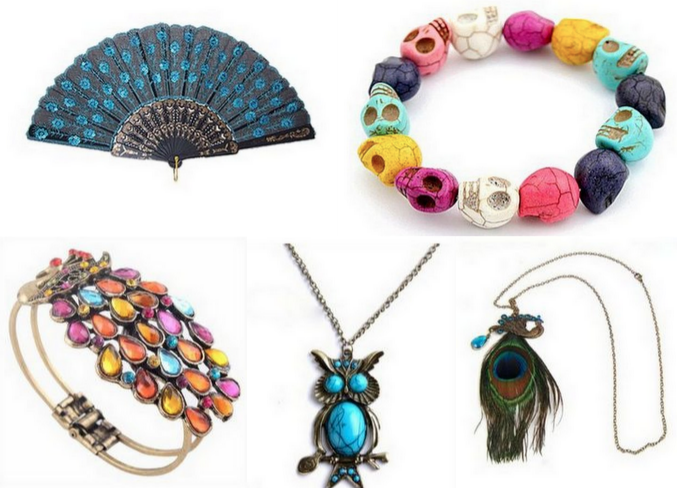 There are some interesting accessory finds on Amazons right now.  Through a third party seller called Sodial the following accessories are on sale for less that $1.30 each.  Plus these include free shipping on each item.
SODIAL- Fashion Bronze Peacock Feather Long Chain Retro Necklace
SODIAL- Howlite Turquoise Skull Beads Buddhist Prayer Bracelet Mala
SODIAL- Peacock Pattern Sequin Fabric Hand Fan Decorative Blue Color
SODIAL- Vintage style colorful Owl charm necklace
SODIAL- Multi Vintage Colorful Crystal Peacock Bracelet Bangle
SODIAL- Unique Bronze Owl Filled Turquoise Pendant Copper-plated Metal Necklace 1pcs
Please note that these ship directly from Hong Kong via Economy shipping so it takes a few days to get them.