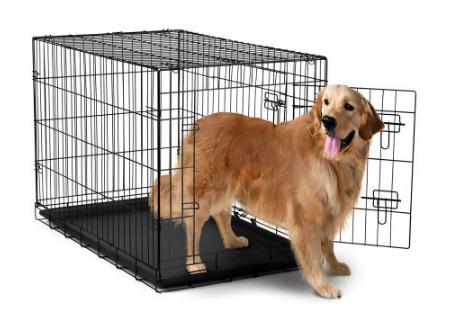 Are you needing a crate for your pet?? Right now, Walmart has OxGord 42″ Heavy Duty Foldable Double Door Dog Crate for only $44.95! (Reg. $179.95) Details include:
Dimensions: 42″L x 27″W x 30″H
Versatile pet cage that is as easy to put together as it is to fold and store it away
No tools required
Solid metal construction ensures a safe refuge for your pet
Multiple doors for access to your pet in any configuration
Features a durable ABS plastic tray that can be removed and cleaned without even opening the door
Plus,your order will also qualify for FREE shipping!! Awesome!!