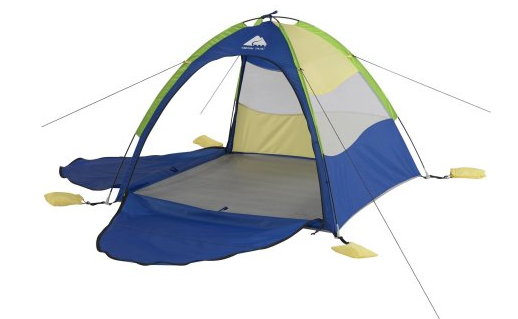 A sun shelter can come in pretty handy during those scorching summer days! This Ozark Trail 4′ x 4′ sun shelter is also completely affordable! It's marked down to only $16.42 on clearance, but there's also a $0.76 Pickup Discount, making the final price just $15.66! It would be a great buy if you and the kiddos spend a lot of time outdoors in the summer, whether it be at the beach or sporting events.
This is made of durable materials and takes just minutes to assemble and dissemble. It has two full zipper doors that open completely, allowing you to lay them flat to provide additional covered surface area. The partial mesh walls allow you to keep an eye on children at a glance and removable sun shades that you can reposition as needed.
Pick this up at your local store for free, or get free shipping on orders of $35 or more!