Have I told you lately how much I love CVS? Well, I do – and here's a pretty good reason why…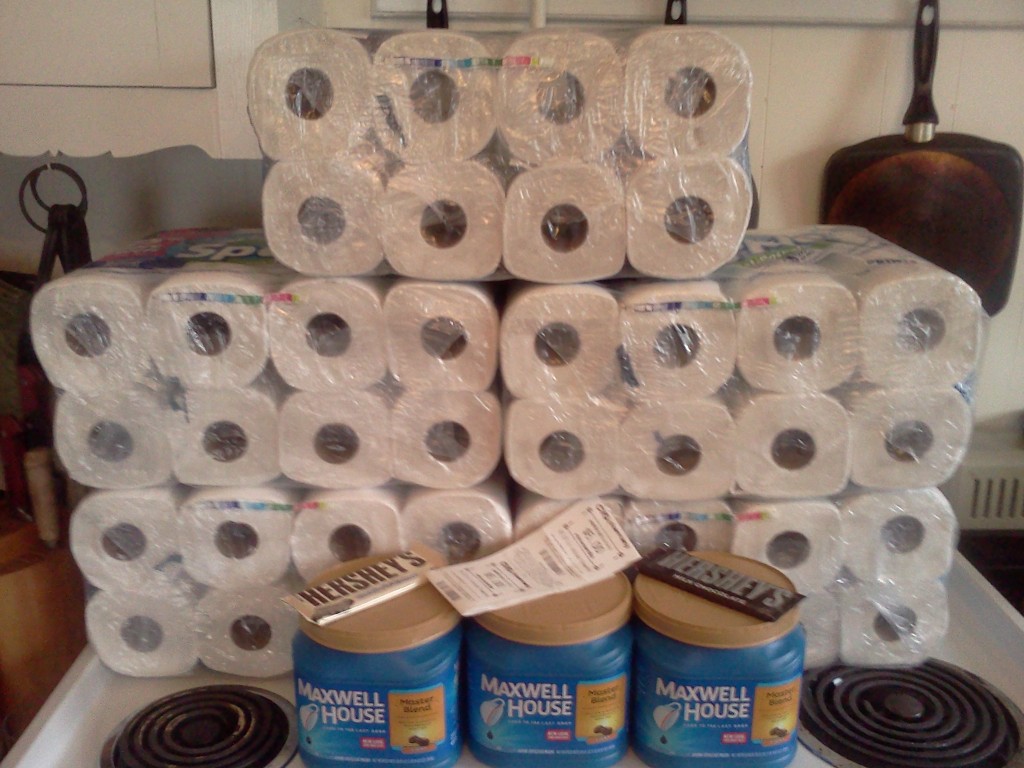 $6.42… That's what I paid for the little haul above, which consists of 40 rolls of paper towels, 3 canisters of Maxwell House coffee, and two candy bars for the kids. I also get back two $5 ECB's and I'm going to submit for the $10 Georgia-Pacific rebate later. I got one $5 ECB for the Maxwell House and one $5 ECB for the Sparkle paper towels.
Now, I don't normally have so many ECB's to spend, but I've forgotten them at home the last couple of times I've shopped (oops!) and I also got $10 ECB's for taking a CVS survey that came in my email a few weeks ago. So, I had Extrabucks coming out my ears to spend this shopping trip!
Even if you don't have many Extrabucks to spend, you can still get a pretty awesome deal on Sparkle paper towels at CVS this week…
Buy (5) Sparkle paper towels, 8 pack @ $5 each ($25)
– Use (5) $/1 Sparkle® 6 roll or larger paper towels package
– Pay $20 out of pocket
– Get $5 ECB
– Submit for $10 Gift Card wys $25 on Georgia-Pacific rebate
Final Price: $5 wyb 5! ($1 per pack, or $.13 per roll!!)