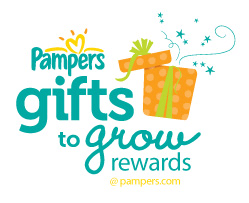 Pampers Gifts to Grow Village is offering a new game called the Econursery Game. Play this game and at the end of it you will be given a code worth 10 points. The game is basically questions about Pampers green efforts. You do not even have to get the answers correct. You get the code as long as you complete the whole questionnaire.
Are you new to Pampers Gifts to grow? Anyone can sign up for this free rewards program.  You do not even have to buy Pampers diapers to get free codes as Pampers regularly issues codes to the public.  Right now you can start a new Pampers Gifts to grow account with 372 point.  Just enter the following codes after you sign up for a new Pampers Gifts to grow account.
GTGCOUPONPOINTS
CAREFORNEWBORNS
WELCOME2PAMPERS
WELCOME2VILLAGE
PUNTOSPARAMI123
JOINNOW4REWARDS
GIFTSTOGROW4MOM
2BEGINEARNING50
10PTSFREECODE4U
PAMPERS4MOMSOND
Pampersgtg10pts
GetStartedNow10
GTGWELCOME10PTS
newwipespackage
CONGRATS2NEWMOM
VMF776C7HMXXT4A
pampers4momjfm1
Accumulate points to redeem from the rewards catalog. If you do not see any rewards that attract you just hold on to your points.  Last year I redeemed my 200 points for a coupon for a free box of Cheerios cereal.  But these codes are available right now, who knows when they expire, so don't delay.