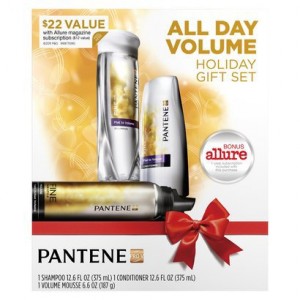 Target has discounted to $7.99 and is also offering free shipping on the following Pantene Beauty Sets.
Pantene Keratin Split End Protection Kit
Pantene Full Body Kit
Pantene Color Protection Kit
These include Hair Styling Product, Shampoo, Conditioner.
These gift sets include an Allure Magazine subscription or you can also request a cash refund for the value of the magazine subscription ($12).  Details about this option here.  This is an offer that has also been available on gift sets sold at Walmart, if you have already done that rebate with those then you can't do it again, as it is limit one per household.
Thanks Totally Target!