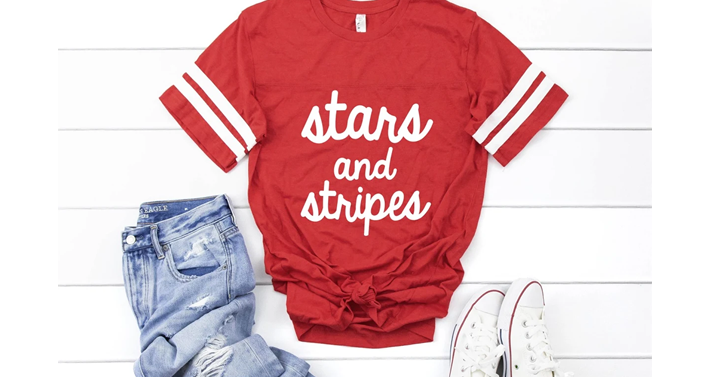 Attention fashionistas – take a look at these cute patriotic tees! Do you know someone who loves layering? These cute tees would be just perfect for that too! They are so cute! There are 3 colors and 3 styles available!
Check out the Patriotic Jersey Tees on Jane! These are super popular and they are priced crazy low at just $17.99!
Hurry and get yours because they are gone when they are gone! Grab one before they sell out!