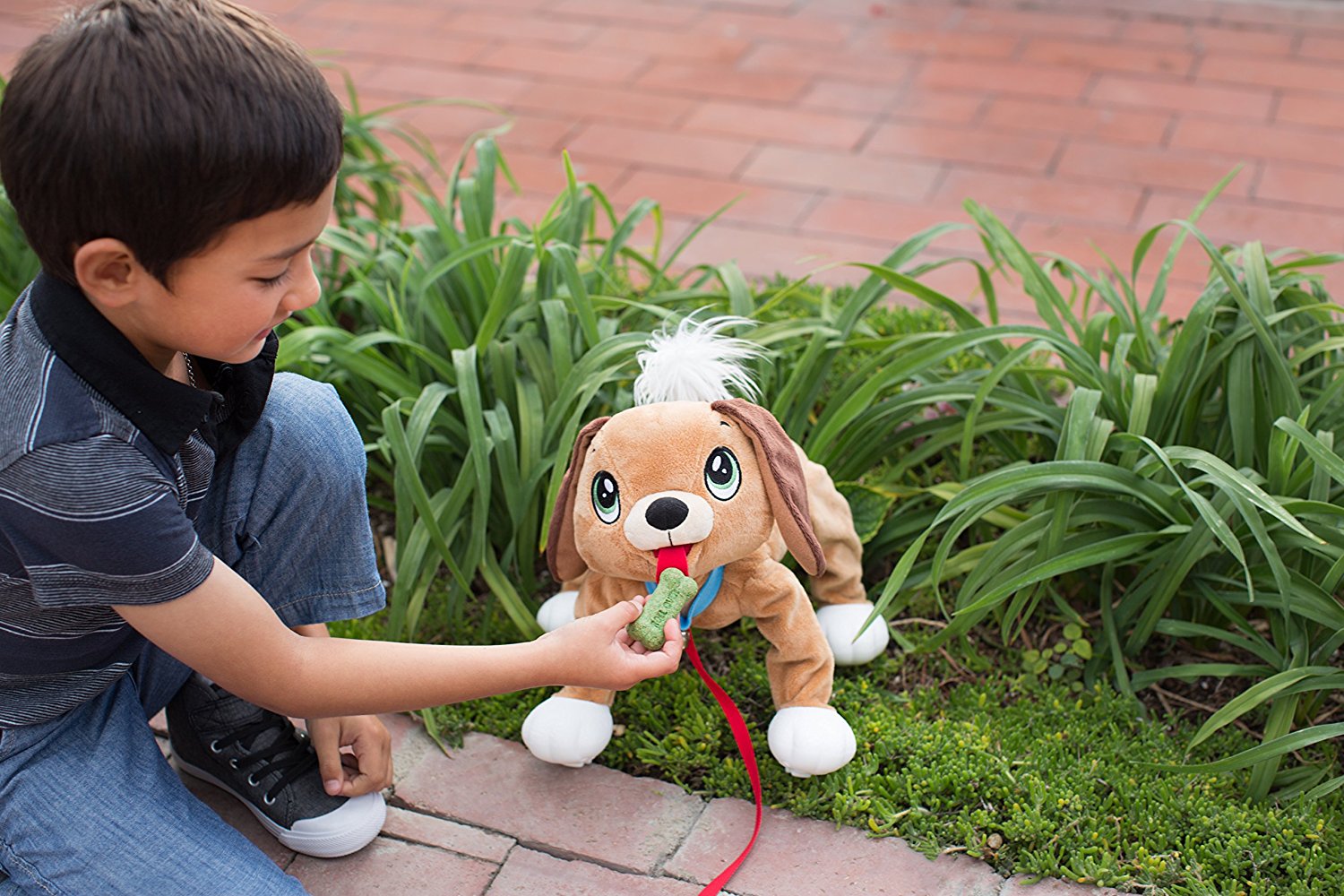 Grab the 8″ Peppy Pups Mutt and stash it in the gift closet this year! Normally $29.99 on Amazon, it's marked down to only $12.28 right now!
Each Peppy pup has real dog action: interacts, walks and runs with children, just like a real dog.

Peppy Pups is the perfect cuddly companion for your little one; this Walking dog toy will be their new best friend

This silly, stuffed puppy is soft, easy to love

A great way to give your child the company of a loyal companion, without the commitment or responsibility!