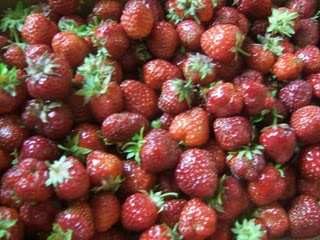 Yesterday was my husband's birthday. To celebrate we went to the strawberry farm with the kids to pick some strawberries. I had been waiting to do this since about a month ago when I used the last of the strawberries I froze from our trip last year.
Who needs to buy popsicles when you can make your own delicious 100% strawberry juice popsicles? My three year old was in heaven after dinner.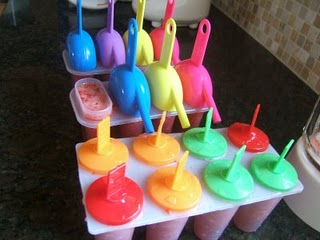 I put about 4 lbs in the freezer for later. They make yummy yogurt smoothies.
To freeze them, I first freeze them in a cookie sheet and then when frozen I put them in a bag. It is better this way because when frozen individually in a cookie sheet they don't clump together inside the bag as much.