If you have a lot of prescriptions that you need to fill each month and take daily, here's a pretty nifty looking option for you. PillPack is an online pharmacy that fills your medications, from prescriptions to OTC vitamins, in organized little packets. Each packet is filled with all of the medications that you need to take in one day and labeled with the date and time.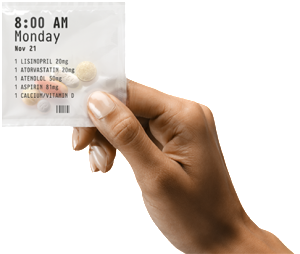 A new shipment of packages arrives on your doorstep automatically every two weeks.
The best part about this is that it won't cost you any more than you're paying now, if you have prescription coverage! Just pay your regular monthly co-pays!
Head over to PillPack and enter your name and email address to find out more!