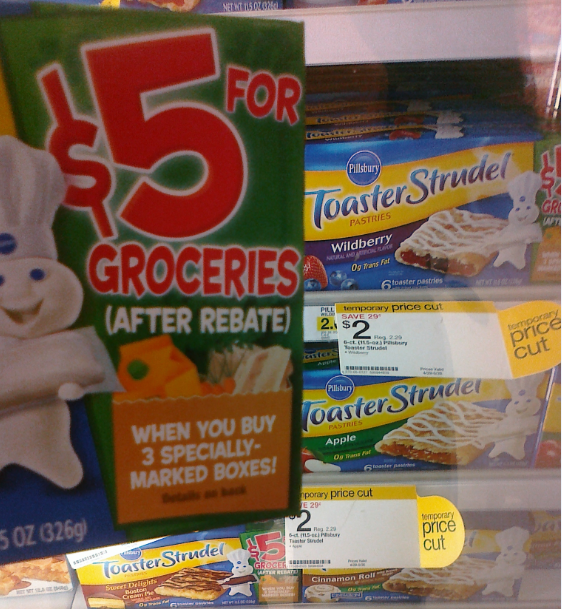 Be in the lookout for specially marked boxes of Pillsbury Toaster Strudel products. These specially marked boxes advertise a mail in rebate of $5 back via check or Paypal when you buy three of these boxes. Each box contains a unique code that you can enter online and get a $5 check back or have it deposited on Paypal (nice and expedited!).
To top things off, Pillsbury Toaster Strudel is on price cut at Target for $2 each. Combine these Toaster Strudel promotion plus coupons to get the following deal:
Buy three specially-marked boxes for $2 each
Use $0.40/2 Pillsbury Toaster Strudel, Scrambles, or Pancakes 03/11/2012 SS Insert (exp 06/02/2012)
Pay $5.60 plus tax out of pocket
Then enter the special codes in the website as indicated on the specially marked boxes and get back a $5 back! That's like paying just $0.60 for all three boxes.
Check out other Target deals here.
Thanks Mashup Mom!