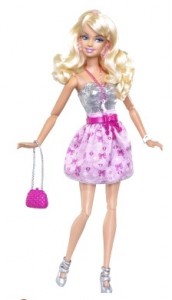 Today only Mattel is offering free shipping on all Barbie orders.  Pus you get an additional 25% off all items when you use the code FRIEND25 at checkout.
Check out some of the deals you can get:
Barbie News Anchor $6.29 after code
Barbie Fashion Fairy Doll $6.32
Fashion Fairytale Doll $9.32 (that's 60% off)
UPDATE:  I am sorry guys, when I tried this earlier it worked this way.  It looks like the Mattel website is only letting you apply one discount now.