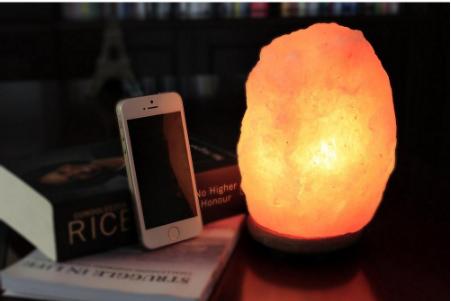 These are all the rave right now! Right now, Home Depot has this Pink Ionic Hand Carved Natural Crystal Salt Lamp for only $15.98! Just enter promo code LIGHTING2017 at checkout. Details include:
People with asthma often find it helpful in reducing their symptoms; you can keep the lamp lit for as long as you like to maintain this purifying effect
Care and sizing information this lamp is very easy to clean just wipe the outside surface with a damp sponge and dry with a paper towel, because each crystal is natural, dimensions and weight vary
Due to the natural variation in himalayan crystal salt, weight, size, color and shape may vary
Lamp helps eliminate allergens, smoke, dander, pollen and other air pollutants
Weight range: 7-11 lbs.
Ship dimensions: 5.5 in. L x 5.5 in. W x 9.5 in. H
Due to the hydroscopic nature of salt, please be aware that the lamp may come out of the package damp and it is best to run the lamp for several hours to dry it out completely
Make sure to select in-store pickup to avoid shipping fees!