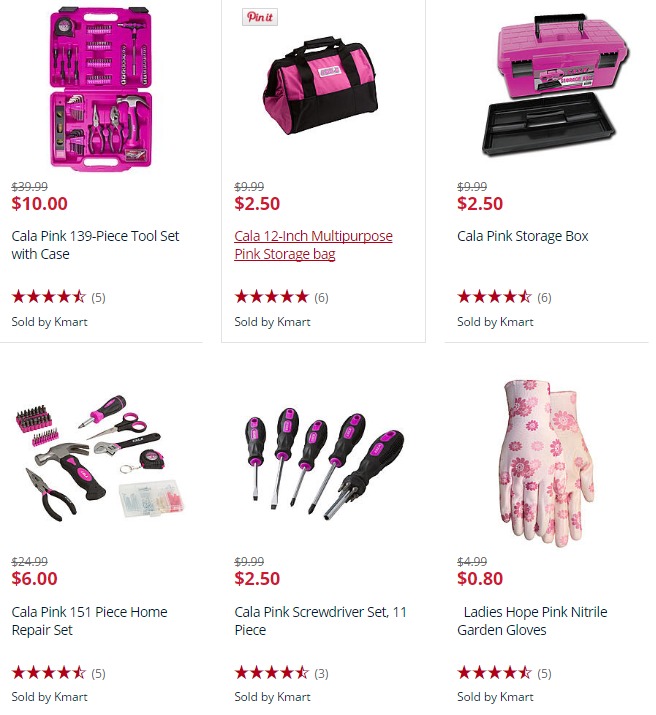 Are you always borrowing your guy's tools? Or…is he always borrowing YOURS?
Kmart has lots of pink tools marked way down to over 50% off right now! You can get FANTASTIC deals on tools, tool sets, tool storage, and gardening gloves. Free pickup is also available in select areas.
Having your own set of tools to use when you need just makes things so much easier. Plus, if their pink, there's very little chance that any guy would be caught dead using them, so you don't have to worry about them being "borrowed"!