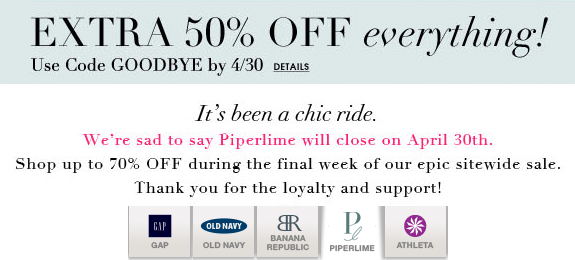 Oh, bummer!
Piperlime is closing up shop on 4/30/15. To clear out their inventory, they're offering 50% off everything, including sale merchandise, when you use the code GOODBYE. Plus, everything is shipped for free.
Now, here's where it gets interesting…
Piperlime and Old Navy share a checkout. If you order from both places, you'll get free shipping on both orders! Not a bad deal when you combine the Piperlime GOODBYE code and the Old Navy 40% off WOW code!