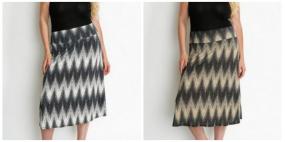 This skirt is one of the fall musts! Will go great with a blazer or long sleeved top! Made out of soft material.
It comes in two colors – chevron ivory and chevron taupe.

Plus Size Chevron Midi Skirt
$14.45 after code E8IBHB
Shipping is $3.99 for the first item and $1.99 for each additional item.