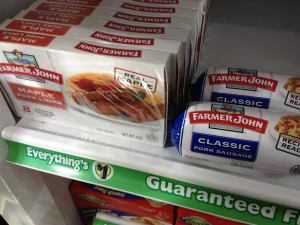 If you're a Dollar Tree shopper, check your local store to see if they carry Farmer John brand sausage products.  If you they do you can grab it for low as free.  Here's how:
Farmer John Pork Sausage- $1.00
Use $1/1 Farmer John Ground Pork Product from SS 2/3  (exp 4/2/13)
FREE after coupon
Pricing and availability may vary by location.  Check out other Dollar Tree deals here.
Thanks Dollar Store Deals